"Fatima" (2020): A modern approach to a historic event
By: Nefertiti Garcia
"Fatima", Marco Pontecorvo's adaptation of the 1917 Marian apparitions, does a compelling job of exploring these historic events from an angle that no other adaptation had explored before. Portugal got involved in World War 1 in defense of its republic, highlighting the strain between Church and State. On the 13th of every month from May to October, the Virgin Mary appeared to three shepherd children, Lucia, Francisco, and Jacinta — ages 10, 7, and 8, respectively — telling them to pray the rosary for the conversion of sinners.
I saw the movie's trailer with both piqued interest and a hint of criticism. Being familiar with the war-era heavenly occurrences, I decided to give this new version a shot. I am, therefore, glad to say that I was pleasantly surprised by this modern approach. While the previous versions focus on the timeline of events, "Fatima" takes more creative liberty and instead explores how these apparitions impacted the people who lived through them.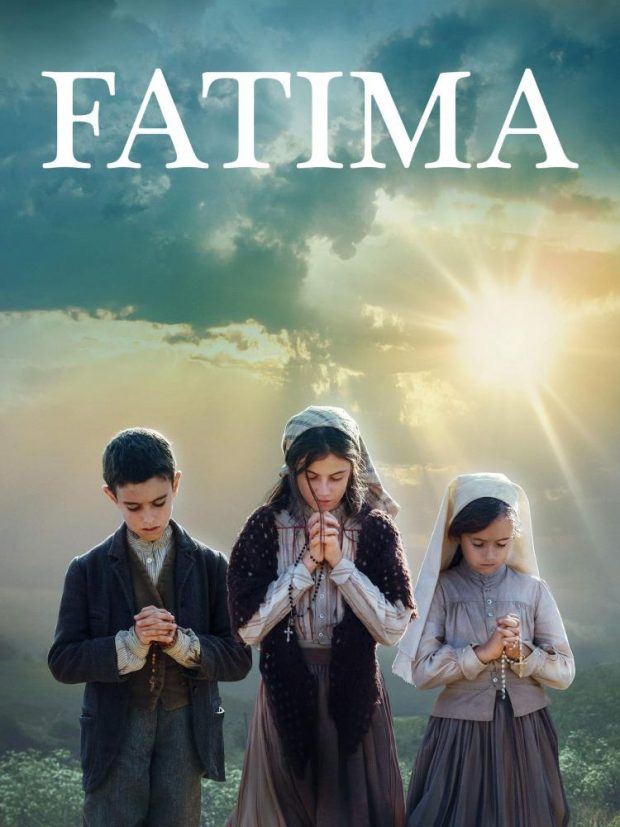 The seers are characterized accurately in this film, with Pontecorvo perfectly capturing Jacinta's innocence, Francisco's determination, and Lucia's sense of leadership mixed with insecurity at this newfound responsibility. With its emphasis on Lucia, the film shows how the weight of such a spiritual mission impacted her confidence and relationships.
This adaptation perfectly addresses many of the conflicts regarding faith and reason that plague every Catholic's life, much like my own, reminding us to remain devoted even when faced with difficulties. "Fatima" focuses a lot on the historical context of the war and the rationalism that opposed faith matters during this time, having the apparitions directly challenge said oppositions. On top of that, the scene in which the Third Secret of Fatima is shown to the children — aside from addressing a relevant aspect of the apparitions that are widely discussed to this day — was very moving and emotional.
Pontecorvo successfully showed the maternal nature of the Virgin Mary, but he does, however, fall short in depicting the heavenly and holy aspect that truly defines her. While it doesn't downplay the beauty of this film, it's a factor worth noting. Additionally, Fatima enthusiasts may be confused because the film skips some events, such as the Angel of Peace giving the three children Holy Communion, but I would argue that this contributes to the film's charm. Most of the previous adaptations already emphasized documenting these events as they occurred, but this is the first one that emphasizes the difficulties that came with them, leading to a more complete understanding and appreciation of the challenges that seers themselves go through when faced with miraculous appearances.
A must-watch for all Catholics, this new take is a breath of fresh air in the sea of films documenting these events.
Leave a Comment