by: Cindy Gonzalez & Jasmin Corona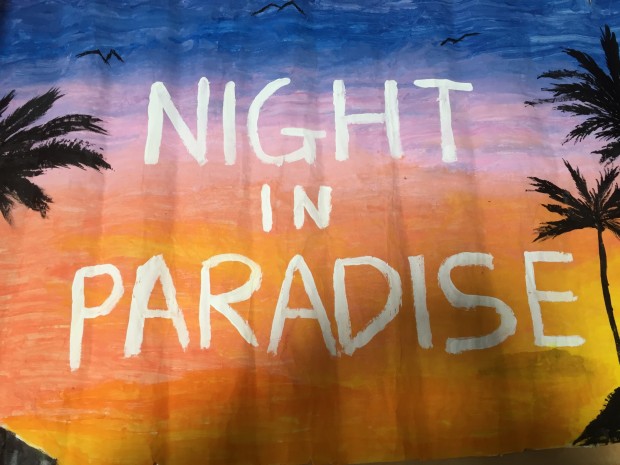 Our first annual dance of the school year was the homecoming dance, A Night In Paradise. Many students attended this dance, in fact, more students attended this dance than any other dance. Student Council successfully organized this dance and it was a spectacular experience. APB students had a relaxing and memorable time.
The first 50 students who arrived received a cupcake. Student Council provided the attendants with food such as pizza, hot dogs, soda, water, and lemonade all for a reasonable price. Students were given the option to take memorable photos with their friends at the photo booth area.  The choice of music brought all the students together in the dance floor and we were all able to socialize with each other and have a good time.
To our surprise, students had several opinions about the dance and was discussed all around the school.
APB student, Josue, said the dance was fun and very successful. Although, it was very unorganized. He goes on to say that the music was unorganized due to the Dj's constantly changing the genre on music, says that it enabled the students from "getting into the zone".
APB Student Council member, Briana, said the dance was great, but she hopes to intrigue more students such as sophomores and freshman to the next dance. "Maybe we can ask for feedback for those who didn't attend also to expand on the sales of the food so even more people can come". We hope more students attend more dances and hope they are as successful as this one was.
Overall, the dance was a success. The upcoming dances have soon to come to APB once again.