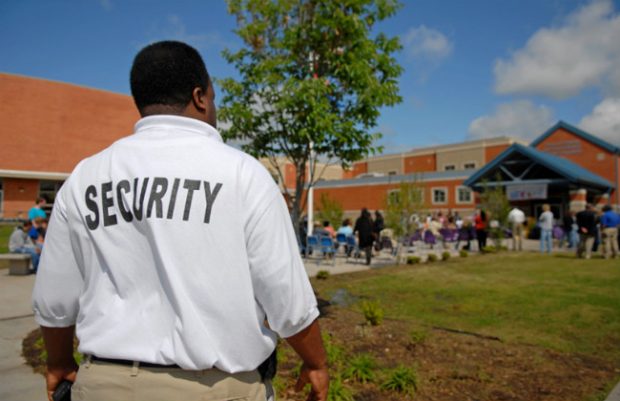 By: Octavio Gallardo, Bryan Coreas and Jeremy Gonzalez
The idea of what would happen if a school shooter or crack head broke into our school has always crossed our minds during class. Whether Animo Pat Brown is ready for this possibility is of great importance to know. With our school having many glass structures and only two security guards, it's hard to tell if we are truly safe. Living in what some would call a ghetto neighborhood, we have other security concerns that some schools don't. Our school has the job of protecting students from gang affiliation, drugs, harassment and anything else that could affect our education and future.
Living in a neighborhood away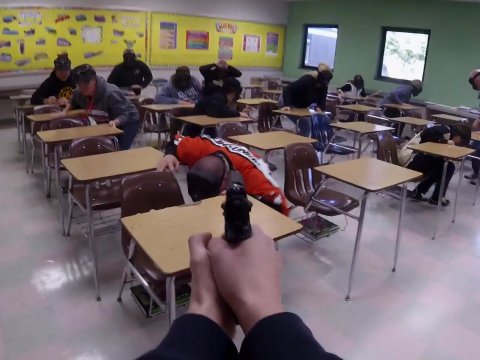 from those "crazy" white kids, school shootings haven't really been seen here but that doesn't mean there has never been shots fired in the neighborhood. The tragic reality is that there has been high gang activity around our block because that's the world we live in. We have placed our school in the center of it all, surrounding gangs, graffiti, and the projects a few minutes away. Despite this, the majority of students and staff believe that the school is very safe, and we should have nothing to worry about. For our total time attending APB, there has not been a drastic accident that would cause panic among our peers, consequently resulting us to ponder on the 'what-ifs' if there happens to be an event that puts our school in peril.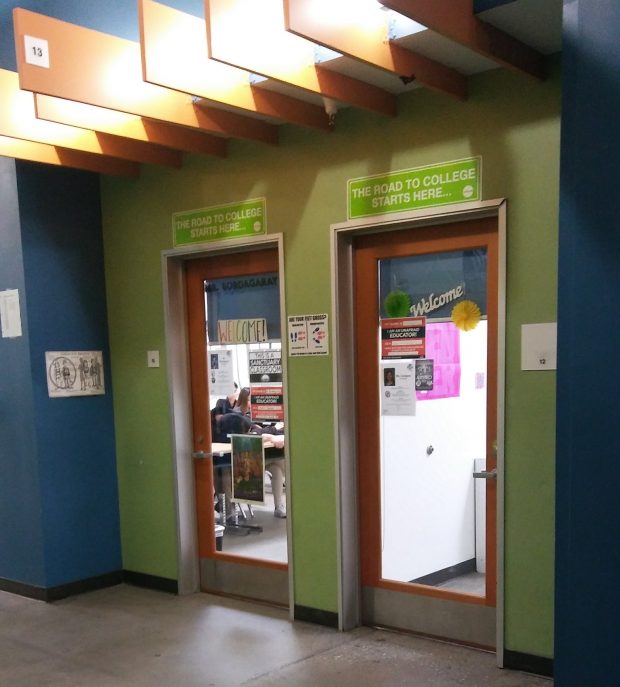 Upon roaming the halls and school there isn't much we see to make a drastic change in order to make the school a safer place. Although having glass doors seems dangerous, it is still a huge "what-if" moment. "It's not the safest door in the world, but it's better than no door" (Mr. Garcia, C.S.O). One thing students can agree on is the fact that they would feel safer with more security that is more armed.
"Well honestly there's nothing to worry about because it seems like we have everything under control, but I would say my only concern would be that we don't have enough security" (Karen Castro a senior).
"I would feel a lot safer if the security guards actually had a gun" (Joseph Perez a senior).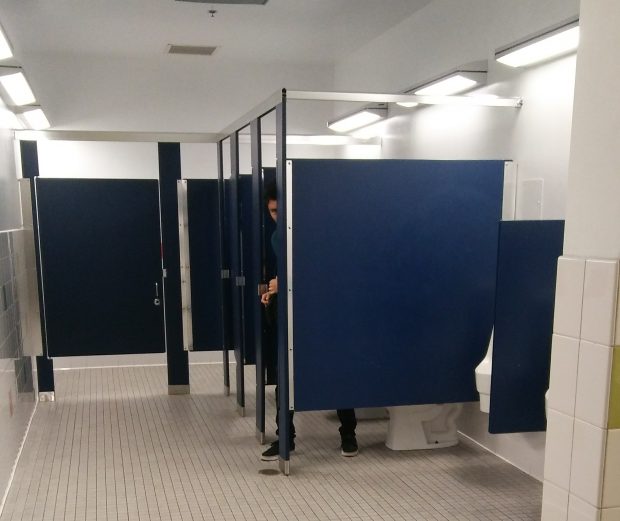 Some steps teachers take or should most definitely take if they haven't so already is to notice any changes in the student's behavior. As Mr. Brown stated, "I think it's the responsibility of every adult here on campus to get a good feel on the students in terms of observing, not just teaching, but as the students enter each class or as they're walking down the hallway, look to see if there's anything out of the ordinary as far as their physical nature or their behavior and report anything that might look a little suspicious, more times than not it can be something other than drugs or gangs but we always want to make sure that it's addressed if we suspect something is going on". Noticing any change in a student's behavior can make a major impact in stopping that student from injuring him/herself or others.
In the very unlikely event that a "what-if" moment does occur, are students truly prepared? Although we go through many drills, you never really know what will happen until it happens. An insight on how some students feel is shown through America Escobar's feeling, "I wouldn't know what to do honestly, I think we would all panic".
In the end, you can never truly be safe at any given moment but our school does a great job at being as safe as possible. "I think this school goes above and beyond the necessary precautions to make sure all students feel safe and secure at all times here on campus" (Mr. Brown). "What-if" moments are just like they sound, they don't really have much significance until they actually happen which is highly unlikely "knock on wood".