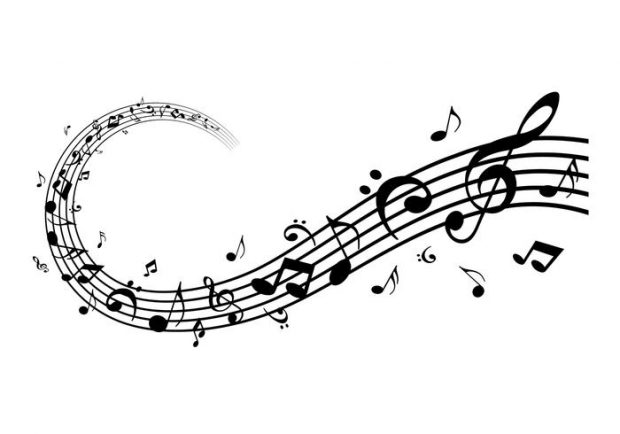 By: Angela Acosta, Anabel Ocampo, & Abigail Jimenez
We all listen to different types of music cause we like the beat or it makes us feel some type of way. A lot of people seem to find music therapeutic as it helps better their feelings. Although many people believe that teenagers nowadays like rap from our current generation, many people like different genres that we have been exposed to throughout the years. We interviewed APB about the music they listen to and how it has an impact on their emotions. Here's what some students have shared.
Junior Jorge Mendez said, "I listen to a lot of Spanish music (Corridos) and I also listen to rap. I listen to this music because I grew up hearing it a lot." When it comes to diversity in his music, he said, "My music does change depending on my mood like if I'm feeling down, I listen to trap music because it hypes me up but other than that like when I go run I listen to rap music because it also hypes me up but when I'm just chilling I listen to Spanish music. The music is not the same as to when I was younger, I use to listen to music for little kids, but now I listen to inappropriate music." As far as favorites, he said, "As of right now I do not have any favorite artist or band but I really like listening to Los Hijos de Garcia."
Junior Juliana Molina said, "My favorite music to listen to is R&B and Reggaeton. I listen to this music because it makes me feel good and it hypes you up. [I was introduced to it by] my auntie who listens to R&B from the 2000's, so you know those are the good ones." Continuing, she said, "My music does change like there are some songs that are heartbreaking so, it depends on how the song is. I do believe that music now is lame, the reggaeton music is getting better but, R&B  today could never top the ones from back in the day." Much like Jorge, she also said, "I don't have a favorite artist, but it depends if the singer sings good and if I get hyped up. My favorite song is an R&B song called, Into me."
Junior Jennifer Rodriguez said, "I mostly listen to Spanish Corridos and if it's not that, then I could say rock. I listen to my music depending on my certain feelings. I started to listen to rock because of my siblings, and I started listening to Spanish because of my mom. The music I listen to now is different from what I listen to before because back then, I used to listen to whatever my family would let me listen to due to the underlying messages in a lot of music, now I listen to what I want."  However, she does have musical artists that she prefers, "My favorite rock band to listen to is Nirvana and for Spanish music, my favorite song to listen to is El 50 from Legado 7."
Junior, Yoalmo Nava, said he likes to listen to rap because it sounds beast. He said, "When I wanna feel hyped, I listen to different rap music. When I was younger I use to listen to radio music, but now I listen to all kinds of rap. My favorite artists are Logic and Kodak Black and my favorite song right now is Gotti by 6ix9ine. My favorite album has to be Project Baby 2 by Kodak Black."
Students have different perspectives on what good music is. Senior, Jaime Perez Sanchez, said, "I mostly listen to hip-hop and rap, I like this type of music because of my family. My favorite artist used to be  Tupac, but now its Kendrick Lamar and J.Cole. My all time favorite song is Hail Mary by Tupac, but I don't have a favorite album, there's just too many."
However, Sophomore Ce'Miah Grissom said "I don't have a favorite genre, I just like whatever sounds good, has a nice beat or steady beat to it's fine. Depending on my mood, like if I'm mad I will listen to mad songs and if I'm sad I will listen to sad songs." Thinking of favorites, she said, "My favorite artist is Cardi B at the moment, she outdid Nicki Minaj and nobody was about to outdo her in so long. My favorite song is I Like It by Cardi B and the album Invasion of Privacy."
Our CSO, Mr. García, said he listens to rock music saying, "I like this kind of music because to me it sound better, I like people who can play instruments. My dad introduced it to me, and since he listened to classic rock growing up, I listened to the same thing. My favorite band is Metallic and my favorite song is by them called Fade to Black  and favorite album is Master of Puppets, also by Metallica.
Students from APB have their own opinions on music and what type they like, whether it's rock, rap,  corridos, or more. Some of us have similar genres and other have complete opposites. Music can help us cope with certain situations or make our moods change drastically.