Justin Bieber and 1D fight for your heart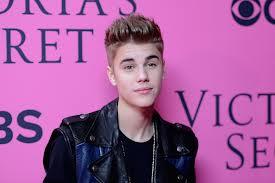 At Ánimo Pat Brown, students have many varieties of music that they listen to. Students range from listening "Corridos" to "Heavy Metal".
But many students have a similar view of which music they like. Many students here at our school like to listen to Justin Bieber or One Direction.
Although several students do not either listen to their music at all. The majority of students in ÁPB tend to cheer on One Direction.
A survey of guidance classes at APB found that most students prefer One Direction because they all like their music and how the way look as well.
Sorry, there are no polls available at the moment.
Team Justin
Well lets start off with the biography of both candidates. Justin Bieber was born on March 1, 1994 in Stratford, Canada.
He was raised by a single mother and his father was not there for him.
When in his younger days, Bieber competed in many singing competitions and in one local talent competition he took second place in.
But that is not what turned Justin Bieber into a famous celebrity in today's society.
His mother used to take videos of her son, Bieber, of him singing at posted them onto YouTube.
Usher, a pop star, discovered Justin Bieber by viewing his videos that his mother took of him.
Usher was impressed by the singing talent that Justin had and decided to give him shot at his own record when Justin was only 15 years old.
After Usher decided to give him a chance in the singing career he came out with his first album called "My World" and within a week, Bieber sold 137,000 copies of his album.
Then he broke the music charts of Billboard Top 10 in early 2010 with his new single "Baby" which features Ludacris.
After he created his first hit album, he came out with second album call "My World 2.0" with more growing fans and with new songs as well.
At Ánimo Pat Brown, students listen to Justin Bieber's music and seem to enjoy it.
"I just think he is cute. When he first started, he was too childish and immature. So now that he is growing up, he tends to take things more serious," said junior Katya Valdez.
She's saying that now since Justin Bieber is growing up his music and probably his personality is getting more serious that it was before and he may get more fans than he had before.
One of our teachers here in APB likes Justin Bieber and cannot get enough of him.
" I like Justin Bieber for his music not for the goof that he is. I think that One Direction is corny. Bieber songs have a good flow- they make me want groove in my car," said English teacher Katy Bruski.
Bruski is saying that she rather listen to Justin Bieber and that One Direction is not in her musical taste. Also she saying that when we travels in her car, Bieber's music is fun to listen to.
Team One Direction
Now other students in ÁPB are on the other side of things. These students prefer to listen to One Direction. One Direction is made up all boys that which most are from England and one of them is from Ireland.
Their names are Niall Horan, Zayn Malik, Liam Payne, Harry Styles, and Louis Tomlinson.
One Direction came out to the biggest group in the century and clearly "knocked him out of the water" because many teenage girls fell in love with 1D. They fell in love with their looks, hair, and the most obvious their music.
Their first appearance was on the X Factor and came in third place, and from there they started their career.
In 2011, they debuted their first album called "Up All Night" and it was a big success.
Their most successful song that were their number 1 hit was "What Makes You Beautiful" and "Live While We're Young".
When One Direction came to the United States, the group sold over 14 million singles and 8 millions albums.
Once One Direction came to the United States many teen girls and also adult girls fell in love with the band and their music.
"I like One Direction because I like their music and it's cute," said freshman Nicole Ruiz.
Our Assistant Principal likes both Justin Bieber and One direction but she had to choose One Direction.
"I have all their CDs. I can not choose between them. Its like asking me who's my favorite kid and I love all my children. I like both artist but if I had to choose it would be 51 percent One direction and 49 percent for Justin Bieber," said assistant principal Nancy Portillo.
Many students here at APB though that One Direction would be better but when they listen to their music students though it was the same Bieber's music and that caused students not to like One Direction as well.
Some students and staff also agree with or chose One direction. But some other students do not like either their music but if they chose that would go with One Direction.
Team Neither
"I don't like that type of music but I would choose One Direction because they don't have that little girl voice. Justin Bieber also says swag in one of his songs and I don't have swag so I can't relate to his music", said senior Bismark Sedano.
Other students here in ÁPB do not really care or do not really like none of these artist.
They believe that their music is not good enough or it is just too boring to listen too. They prefer to listen to their own music than listen to this because they do not like their music.
"I do not like Justin Bieber because I think he got famous on his looks but not his music.
I do not think he can sing at all. I don't like One Direction either because its basically like with Justin Bieber just on their looks and not on their music" said Amairany Cartagena.
She is explaining that these two artist just both got famous because of their looks and not off of their music. Also she is saying that she does not like their music because its might be childish.
Many students as well fell the same way as Amairany. They feel this way because they just do not like their music and probably they are ugly to some students here in ÁPB.
"I do not like either of these artist because they do not appeal to my musical interest. I just do not like them because the are to main stream too," said junior Reny Carrillo.
Other students agree with Reny because they have different taste of music and listen many other artist.
Students as well have never heard the music of either artist which led them to not liking either artist.
"I never heard any of One Direction songs or Justin Bieber. I just heard that "Baby" song by Justin and just one One Direction song in a McDonald's this one time," said junior Mauricio Campos.
But he rather listen to a familiar artist that was like One Direction back in the day.
" I do not like neither of them because I rather listen to the Jonas Brothers." said Mauricio.
Students at ÁPB seem to have a good sense of humor when it comes to music taste. They also feel that these artist are not for them and rather listen to the music that they are listening to now.
One Direction came out with new music that no one expected. It was different from what Justin Bieber has wrote and has sang when he first started. Bieber started as a child and his music was very childish when he started and while growing up his music changed as well. But once One direction came students and people around the United States have forgotten about Justin Bieber and put their attention on One Direction.
Leave a Comment