By Silvia Padilla, Joanna Juarez, Carlos Ruvalcaba
Love is in the air at  APB. One of our amazing teachers has gotten married, and another has become engaged! We probably already know that Ms. Bruski is now married and became known as Mrs. Toering. But who is this other mysterious teacher who is now engaged? Ms. Roselman is who! She will now be known as Mrs. Oručević.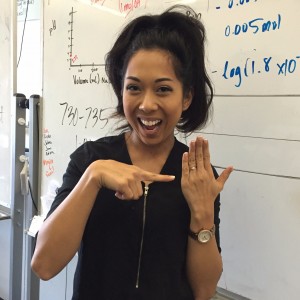 Roselman believes her wedding will be around Spring of 2017 during Spring Break. At first, she and her fiance wanted to have a small intimate ceremony but they think it won't happen since their relatives want invitations. She met her fiance when she went to a soccer game at a local park to find some people to play with, and that's when she met Mr. Oručević.
"I got lucky that I met him at a soccer field" says Ms. Roselman "I realized that we have some same interests."
They were close friends and experienced their fair share of time together. So while they were dating, Mr. Oručević informally proposed to Ms. Roselman, and caught her a little off guard. She thought he wasn't serious, but in a turn of events, Ms. Roselman will soon be known as Mrs. Oručević.
Ms. Bruski had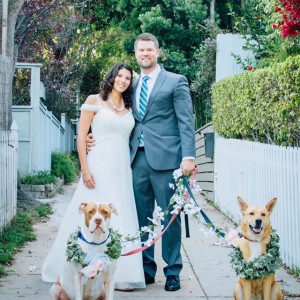 a small intimate wedding. "It was the most perfect wedding I could have ever imagined" says Ms. Bruski. The wedding took place on the Santa Monica beach with friends and family.
Bruski met her husband at a local Starbucks in Santa Monica. When she first set her eyes on her beloved husband, she believed he was quite handsome and tall. After their small meeting, they continued to stay in contact with one another. Soon after they began to date and it led to the spark of the beginning of their new relationship. The proposal was less than traditional, they have spoken about marriage prior. They also agreed on no engagement ring as they knew they decided to get married.