By: Sarai Flores and Edith Gutierrez
The ARC Fashion Show was held on October 26th, Friday evening. The show welcomed many fashion styles like. Back to the 80's, 90's Cartoons, Prom, Halloween, and Fantasy Ball Quinceañera. The purpose of each of the lines was to found a way to express a new side of the students who participated as models, and have the chance to show everybody what they got!
The first category, Back to the 80's, was designed by Anthony Garcia. His goal was to bring back the old fashion trend and make it a new modern direction.  The models that were part of this line showed the use of bold colors, extravagant hairdos, and vivid in appearance. The first few to run the red carpet was Aaleiyah Ramadan, Cemiah Grissom, Edna Fuentes, and Adrian Valle.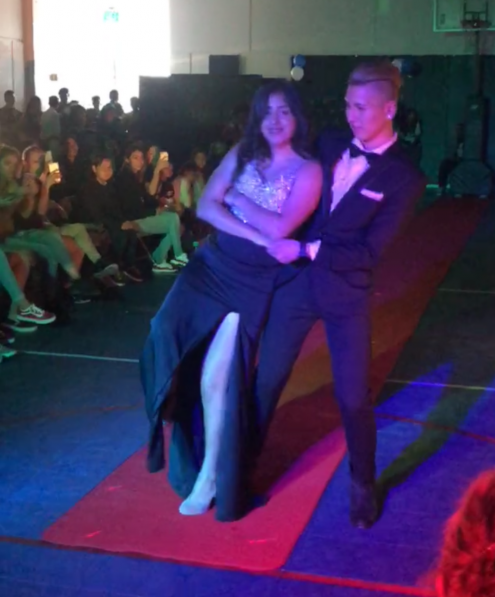 The second category was Prom, designed by Katherine Regalado. This line showed a glimpse of what 2018 prom would be like.  The models used different types of dresses and tuxedos to show unique ideas that symbolized their personality. The models were paired up in couples, first starring Rut Jimenez with Manuel Perez, Melissa Garcia paired up with Leyhvy Tavizon, Anndrea Vasquez with Angel Herrera, Marlene Cazarez with Andrew Macias, Valeria Lopez with Jessy Alvarado, and finally Jocelyn Carranza with Jordhan Soto.
The third category, 90's cartoons, was designed by Erika Tejada. This category made us feel like children again as we saw models dressed up as some of our favorite cartoon characters. Definitely made us feel nostalgic. Some of the cartoons characters portrayed were Ed, Edd, and Eddy, modeled by Manuel Montes and Francisco Cernas, Kim Possible modeled by Anndrea Vasquez, Ashley Spinelli from the show (Recess)  modeled by Betzy Antonio, Arthur modeled by Emilio Lopez, and finally Debbie Thornberry from the show The Wild Thornberry's, modeled by Cemiah Grissom.
The fourth category was Fantasy Ball Quinceañera, designed by Sarai Flores. This line showed  students elegance and grace as they walked down the red carpet with big puffy dresses aside with their partner dressed in a classy tuxedo.  The first to walk the runway was Karen Plascencia paired up with Angel Herrera, Erika Aguilar with Jessy Alvarado, Anndrea Vasquez with Manuel Montes, and finally Jocelyn Carranza with Jordhan Soto.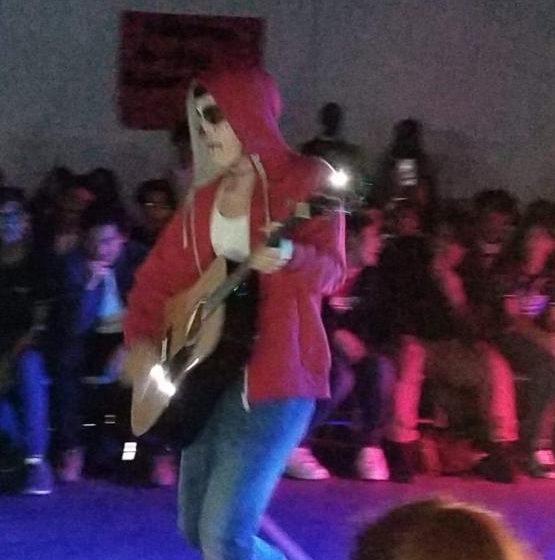 Last but not least, in the final category, to celebrate the spooky season, was Halloween, designed by Adela Velazquez. The designer used a different range of characters to express each side of Halloween. The first character shown was Alondra Muñoz dressed up as a bloody vampire, secondly was Erika Aguilar dressed up as the one and only wife of Chucky. Then with an extravagant performance was Jose Jimenez dressed up as Miguel Rivera from the movie, Coco. After was Jessy Alvarado who was dressed as a scary zombie skeleton. Second to last was Manuel Montes who dressed up as an iconic scary character Freddy Krueger. Finally, Alondra Muñoz reappeared as the creepy character from the Addams Family, Wednesday Addams.
Many of the models were really shocked by how many people attended the ARC fashion show.
All of the models walked different types of music that were unique and based on their outfits.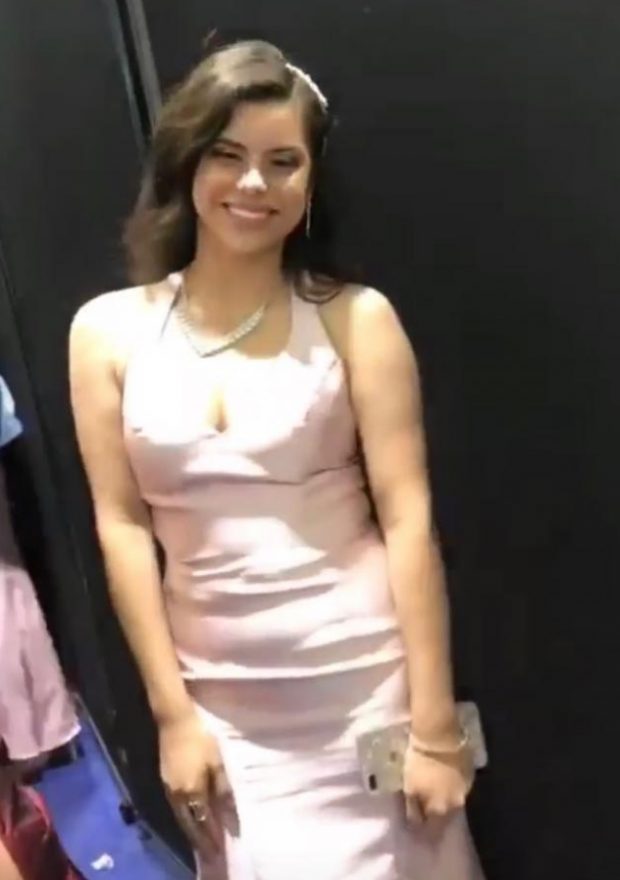 One of the students that volunteered to model was senior, Jocelyn Carranza. She modeled in the Fantasy ball quinceañera and in prom. She was dedicated to make this performance spectacular for the school and was devoted by working for hours after school to make it happen.
Although she walked with great confidence, she did not always feel that way.
"Beforehand I wasn't nervous, I was okay, me and my partner were okay, we did good we practiced and then once I was there, I was super nervous", Jocelyn said. Despite her nervousness before the show, when she stepped that red carpet it all when away to a great performance.
This show streamed many ideas and found a way to embrace our culture within.
Lissete Cisneros said, "When I saw that they had the quinceñera one, I liked it because not all regular fashion shows express our culture in it, I was shook". Students appreciated the embrace of culture within the school because it showed the real idea of who we are.
Not only did this mean something to the students it made the models feel more powerful within themselves.
"I felt nice doing it. I felt like it kind of made you more confident, even if it was just for a second, walking there and people clapping and showing the dresses. Yes, I would do it again", Jocelyn said. Overall, the Arc Fashion Show was a huge success and was enjoyed by students and parents.