By: Jasmine Minjarez
Envision a huge area covered with bright green grass, trees creating shade through the wide opening, and colorful vibrant flowers surrounding APB. How does that sound? Compare that to our small, colorless field and poor little flowers in front of our school. Is APB green enough?
APB does not have much space to work with but it's possible because of the Go Green Club, where a group of students work to improve the campus. They plant seeds, clean up the grass area, and also are learning about what plants will benefit our school the most. The club has now planted radishes, beets, carrots, and cilantro.
The school also has small trees between the eating area and the field outside. These trees have been here for a long while and have grown since. Also if you haven't noticed there are bushes by the lunch line area and the stairs, there is also some bushes at the head of the school, indicating we have an exceptional space to grow more greens.
Go Green Club has been working around the skateboard rack, where our school garden is located. Soon there will be a range of about 4-6 different types of plants which will increase APB's green status.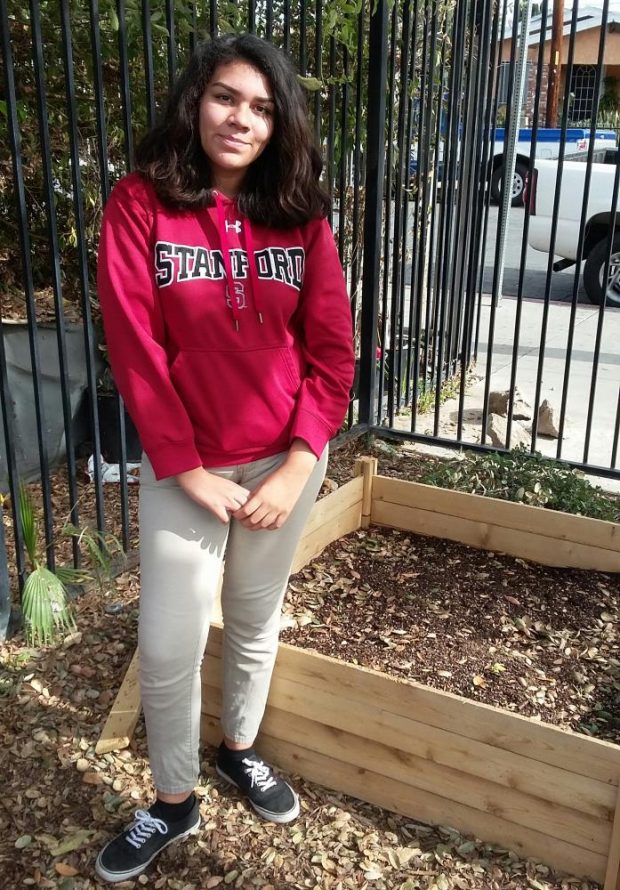 The president of Go Green Club, Junior Karen Plascencia said, "I feel like APB is not doing enough to reduce waste." She suggest getting reasonable lunch trays because it accumulates in the landfill, and that APB needs a stronger recycling system.  
APB is not at the top of the green charts however, it is getting there, and Go Green Club is working extremely hard to improve APB's green thumb. If you're interested in joining contact  Karen , and meetings are held every wednesday at 3:15 in room 7.