A everyone knows APB is moving next door next year. Our current location is soon to be a middle school so they can be more prepared once they get into high school and it is more efficient for students to go to school. The planning of the new school has been in mind since 2013, maybe even longer than that but it takes time for approvals to be made. Our new high school will consist of new changes such as; bigger gym, high school regulated classrooms, field space, and new furniture.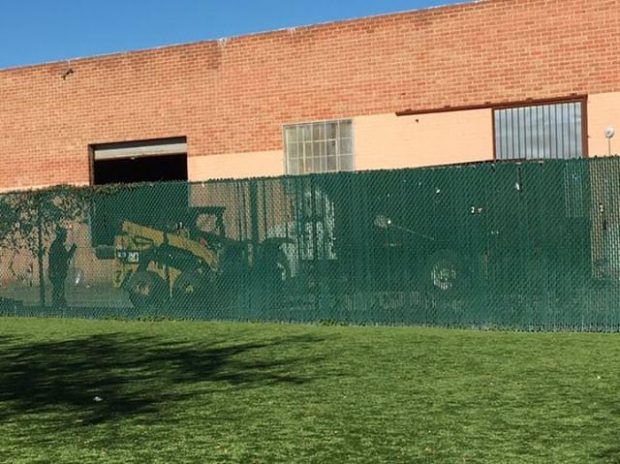 Our P.E. teacher Mr. Cieply can not wait for the new building to be made because it would be a bigger P.E. facility for students to be able to experience the appropriate physical activity they need. "I can't wait, I've been waiting since the first time i heard about the new building. I'm looking forward to the new P.E facility. One, I'm hoping of getting a water fountain in the gym that way students don't have to leave the gym." Student, during P.E. go out to the hallways to "drink water" but end up roaming around the halls.
Apb's principle Brian Reed is excited for this new project because he has been wanting to do this for some time but there are some approvals that are still pending. APB is moving to a new location because the middle school cannot afford the mortgage but there is less students. He is hoping to be able to move next year to the new school. He has many great ideas for the new location but consist of many permissions. "The reason the middle school is getting our current location of the school is because there are less students and because high schoolers need a bigger space. I'm excited! It's a new project we get to design something new. I'm excited to have middle schoolers round, i think it is going to be so much fun and opportunities will grow."
We all hope that APB will be move to the new school next year. Everyone is excited to have more room for activities and to be able to mentor the middle schoolers, although we will miss the current location. The most excited for this move besides teachers and staffs are the athletic students! They cannot wait to have an actual gym and yard to play their activities on. This will be a new and better start for APB to evolve into something better.