5 Halloween Must See Movies
The Halloween season brings out the fun in people, they get to be scary. Yet, it's not used as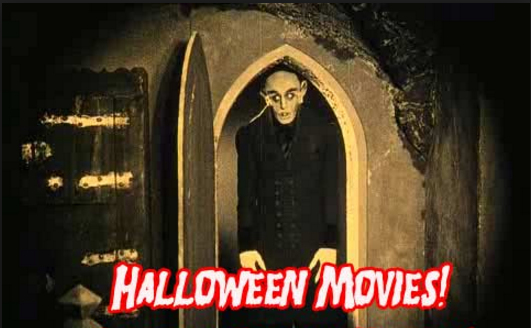 much any more, people prefer to stay indoors and watch these "Halloween movies". Like any other genre that have the "must see" Halloween has it's own. In this case 5.
Frankenstein
1931 ‧ Horror/Science Fiction ‧ 2 hours  
Like the novel the film follows Dr. Henry Frankenstein as he tries to create life. He assembles a monster from body parts of those that have already died. Dr. Frankenstein succeeds in animating his monster. His monster is confused and scared and runs away to the countryside and causes havoc. Dr. Frankenstein goes on the search for his monster and is eventually confronted by the creature.
A common misconception is that people call the monster "Frankenstein", well actually Frankenstein is the Dr. while the monster is actually "Frankenstein's Monster", yes that's right. Although many versions of the movie have been made over the years it is better to stick to the original. This film is perfect for any old 'horror' movie fan that sticks to the classics.  It is definitely one of the movies to see this Halloween season.
Dracula
85 min  ‧ Horror  ‧1931
After riding through the Carpathian mountains in eastern Europe, Renfield enters castle Dracula to finalize the transferral of Carfax Abbey in London to Count Dracula,Renfield is drugged by count Dracula, and turned into one of his thralls, protecting him during his sea voyage to London. After sucking the blood and turning the young Lucy Weston into a vampire, Dracula turns his attention to her friend Mina Seward, daughter of Dr. Seward who then calls in a specialist, Dr. Van Helsing, to diagnose the sudden deterioration of Mina's health. Van Helsing, prepares Mina's fiance, John Harker, and Dr. Seward for what is to come and the measures that will have to be taken to prevent Mina from becoming the same as Count Dracula
Another Classic Dracula falls into the same category as Frankenstein. It's a perfect movie to watch for classic lovers. It's a great movie to watch for the first time due to the fact that it provides more information about the dangerous vampire Count Dracula. Dracula may not be represented as we have seen in movies such as other movies he does not glow and doesn't climb trees. If you want to see a good vampire movie with a better plot watch Dracula!
The Exorcist
1973 ‧ Drama film/Horror ‧ 2h 13m
Is based on actual events. When daughter Regan starts acting odd (levitating and speaking different tongues). Her mother eventually seeks medical help but hits dead ends. A local priest thinks that Regan may be possessed by the devil. The priest request permission to perform an exorcism. The church approves and sends an expert to help with the difficult job. Death is no surprise in this story.
Any fan of movies based on "real events" should watch this movie especially a fan of the paranormal. If you watch the Exorcist I recommend watching the Rite as well. Both involve demons of hell taking possession of a young girl and the other of a priest. Most people don't watch the exorcist due to its head spinning, bed raising, and vomiting but who doesn't love to see a 'creepy girl' act in a total paranormal way and be good at the end?
The Texas Chainsaw Massacre
1974 ‧ Fantasy/Thriller ‧ 1h 30m
When Sally discovers that her grandfather's grave may have been vandalized she and her brother, Franklin, decide to investigate. Accompanied with their friends they take a detour to their family's old farmhouse. They discovered a group of murderous outcasts living next door. Soon the group is attacked one by one by the chainsaw-wielding Leatherface. He wears a mask of human skin. The group must do all they can to escape the chainsaw-wielding leatherface.
Another movie "based on true events" this movie is a must see for people who love thrillers, you don't know when the chainsaw-wielding Leatherface might pop up and attack.
IT (1990 Film)
November 18, 1990
Also another creation by the mastermind Stephen King. In the quiet town of Derry, Maine, Seven friends, (the losers club) have all been seeing and hearing strange things. Most of it comes from a Clown called Pennywise in which they all admit being real, the kids eventually discover that Bill's little brother fell victim to this evil. The group sets out to stop the force and put it to rest once and for all. 30 years after defeating IT, Mike Hanlon, the only Member who remained in derry, is suspecting that IT has returned and is forced to call back the Losers club. The club reunites as adults and come face to face with the evil that haunted them all this time.
When halloween comes around people are reminded of clowns, in most cases scary clowns. Most people will run away at the sight of the clown and panic begins.  When searched online "scary clown" the image that pops up the most is 'IT" the killer clown from the movie ,shocker, IT. Like the boys in the movie that have to face their fears and defeat the clown that has haunted their lives.
Leave a Comment