By: Angel Reyes
Glee, it means great delight or a song for men's voices in three or more parts. Well this is just an idea, a glee club would be both of these and include all people instead of being limited to only men in APB. This club would encourage people to be themselves and to have their own voice. Literally!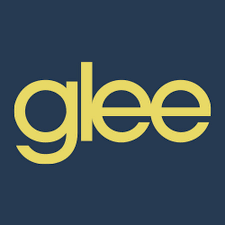 APB should definitely have more after school activities that involve more of the arts. The arts are important and benefit students, it helps them develop creative problem solving skills and others like development of motor, language, and social skills which will help students get out more and be more confident. Currently there are two art programs after school which are outcast academy club and art club. Having a APB glee club would be another opportunity for students to express themselves through singing and dancing on a stage.
The APB glee club could use the gym as a place to practice and can perform at assemblies. It can help making people feel more united at APB.
Junior Kimberly Garcia expressed that it would be a good idea to have a glee club, "It can be really fun and I like the idea of a singing club, it's nice because it can let students show their talents."
Maria Regalado another junior at APB expressed the concern, "I'm worried that not that many people would join, since a lot of people would be embarrassed to sing in front of others but it can be a great idea if people would actually join." when asked who would lead the club Maria said, "Mr.Villagomez for sure but if not him then it would definitely be Ms.Lee."
I asked Freshman Sonia Arellano what performances would she like to see, she responded by saying, "Definitely something like grease and for songs I would like to see them perform songs that they did in Glee, so Michael Jackson's "Thriller" or something like "Damn it, janet" from the rocky horror show."
Everyone I interviewed was interested in the idea but was worried about the initial start and that there wouldn't be enough people to start it, since no one would join due to feeling too scared or embarrassed which people should not be afraid to join because it would be a safe place and fun club. Regardless it should be given a chance to at least try to be a club at APB since it could show off people's talents and help students develop a sense of unity and work together.