College Tuition
By Silvia Padilla
In all high schools, seniors are becoming closer to college and having a  taste of the real world. They can decide which college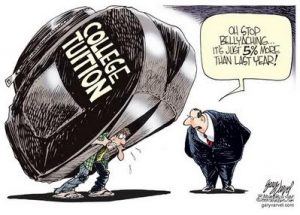 they wanted to go for the better of their future. Unfortunately, it won't be easy for them once they decide which college is suitable for them. Not only if a specific college can accept or deny their applicants, but high school seniors will have a difficult time paying the college tuition. There are loads of high school seniors growing up with low-income families. Even if they apply to FAFSA, college tuition can take a partial of their financial and only has a little to no amount of savings to pay for their books, supplies, room and board, etc. So one of the major issues that would matter to this generation as well as high school students is dealing with college tuition as well as other finances during their first year.
One of the reasons why high school seniors will have a difficult time dealing with college tuition is because they probably don't know how to manage their money. As high school seniors are approaching to become freshmen in college, they'll probably be clueless on how to save their money in four years.
"I personally don't agree to this", says 12th grader Leslie Reyes, "I've been working part time for a while and I know how to manage my money". However, she made a point that paying the cost of attendance are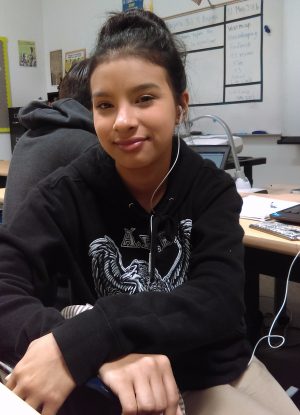 one of the things that undergraduates can't control.
High school students, especially seniors, wanted to avoid any mistakes that can damage financially and left with less financial support during college.
"You're not alone," says another 12th grader Karla Hernandez, "Try to manage your money well. Don't waste it on things that you don't need." She provided tips for future seniors and undergraduates to buy cheap books and begin working part time or work study.
Not only high school seniors wanted to learn more about the finances, but also concerning about the expensive cost of attendance based on their choice of college. People are always worried about the cost of attending in college for high school seniors. Comparing from tuition before than now, "…is roughly three times as expensive as it was in 1974,…" (Is College Tuition Really Too High?, Davidson). Tuition has been change so much than before. High school graduates then had saved more money based on how cheap was the cost of attendance. However, because of tuition has been raised drastically, it's possible for undergraduates to save less money because of paying for college tuition. Therefore, students wanted financial support if their parents or guardians can't even afford it. Some wanted free tuition but that can only bring trouble. Instead of free tuition, there should be more money for needs.
High school seniors will eventually face obstacles during college. They would be stressful in their classes as well as finances. Many may think that it's too much for them to handle or have negative consequences after they graduate from college. Too much cost in college with loans can affect a person in the future by paying a huge debt.
"Teachers should explain a bit more about programs that can help high school seniors," says Leslie Reyes, "As for students, they should learn how to use their money wisely."
College graduates would have an even more troubling time trying to make up with any debt which can eventuall
y approach with our generation as well as high school graduates.
College tuition as well as dealing other finances is a huge issue for our generation and high school graduates. As college tuition are rising, more troubles will be ahead for low-income families and students. They would have to deal with debt and have less money for themselves while going to college. This cannot be ignored and should have financial support for those in need for their future.