Commerce Illegal Racing
by Leonides Martinez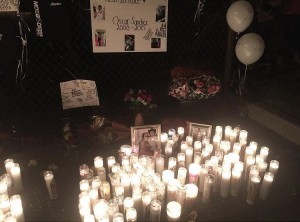 Sitting behind the wheel of small import cars with engines. Their feet poised over the gas pedals, anxiously awaiting for the flag sign. When given, the car dropped into gear, the pedal is slammed to the floor and the two cars are quickly off, screeching their tires and sending up clouds of dust.
On November 11 around 1 a.m there was a tragic accident involving an illegal street race in Commerce City by S. Malt Ave. It involved three vehicles which have been said to be all related to each other. There were five victims involved. Three of the victims were pronounced dead at the scene and 2 were in critical condition. The street around S. Malt Ave in Commerce City is commonly known for illegal racing during the day and night time and this has been problematic for decades.
So if the authorities of Commerce City have acknowledge for years that around S. Malt Ave is known for illegal racing some people might question if any changes have been made since any previous accidents. When involving illegal street racing the authorities should construct stop lights, stop signs and more police security.
Jonathan Gonzalez a sophomore at Animo Pat Brown, said "There are more things authorities can do to stop it for example have policies roam the streets at night where street racing is mostly active. Regina Saucedo, a junior at Animo Pat Brown, agreed with Jonathan she said, "They can go undercover or around the perimeter of the locations where illegal car racing takes place."
She said by doing this is would bring them closer in getting rid of illegal car racing.
People question who is to blame for the activity of illegal car racing. Authorities have claimed that they do their jobs in protecting the citizens because they patrol the area once in awhile.
However, Jonathan said " I don't think they're doing everything they can but they're progressing on stopping those who street race because even after the incidents they still race." He also mentioned both racers and authorities are to blame for the activity of street racing, "Racers don't know how to control themselves; they need to know when is enough is enough and authorities aren't doing as much as possible to stop the issue."
Some students decided to say some words to those who have lost beloved ones in tragic accidents like illegal car racing.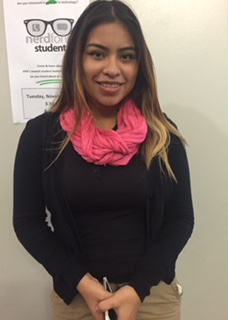 Itzel Salazar, a junior at Animo Pat Brown, said, "Prayers to those families who are going through a hard time. Hopefully other people who are illegal car racing get a message that it can cost you your life."
Illegal street racing has cost many people life's and it should show people that we need more authorities help in stopping these kind of activity. Just has Itzel mention many prayers to those families who have lost beloved ones in the involvement of illegal street racing.
Leave a Comment