AP Spanish Dance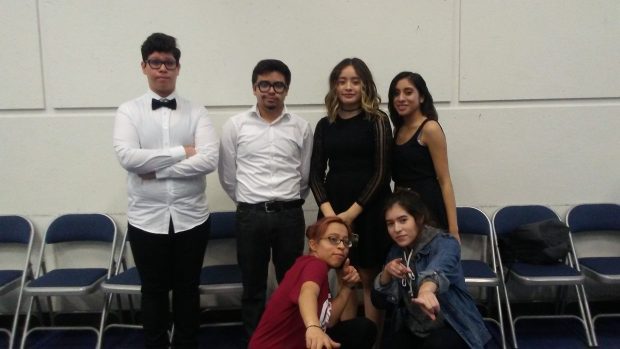 By: Octavio Gallardo, Victor Patino, Angelica Cortes, Ary Perez
Every Spring semester the AP spanish class has a project where they team up and dance footloose style .The dances vary from Cumbia, Samba, Chachacha, Bachata, Tango, Merengue, and Salsa. The project is done to help students get insight behind the Latin American cultures behind each dance. They are offered the chance to decide on what dance to perform on a first come first serve bases. The two AP Spanish classes had two weeks to learn and prepare for their dance performance, which is usually not enough time.
Preparing for the dances takes lots of time and dedication. "We've been practicing almost every single day of the week to be ready" (Andrea Gallardo a junior; aka SNAKE). With so much time being taken up students began to wonder if the dance is really worth focusing on it so much.
For the most part, opinions do vary but students do agree on the fact that, "A big part of AP Spanish is learning the culture behind it and I think learning these dances gave us that insight" (Alexis Acosta).
Cumbia:
This dance is known through most of Latin America. Its combined from different ideas around the world. Cumbia contains a mix of Amerindian and European instruments, steps, and musical characteristics.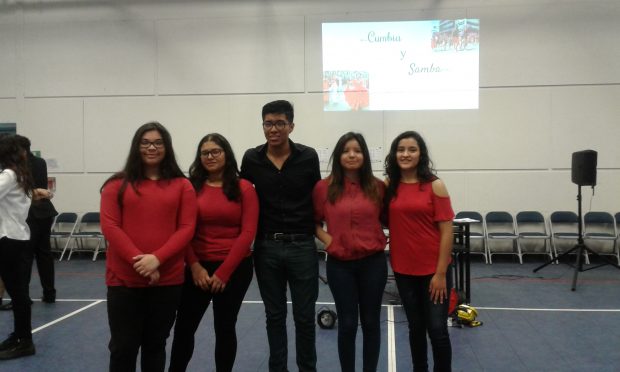 Samba:
Samba originates from the latin american country of Brazil, and like many other dances, it originates from African American slaves. This dance is very well known in latin america and some people find it very challenging learning the steps.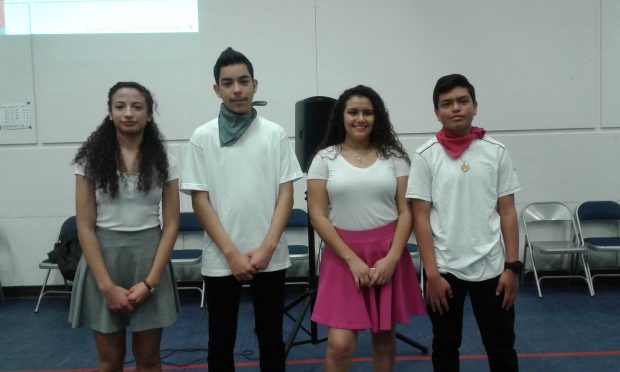 Chachacha:
Chachachá has its origins in the country of Cuba and was popularized in the years within the twentieth century. Chachacha was inspired by Enrique Jorrín, who began experimenting with the danzon so that people could dance it easily. The name we all know came from the dancers who will follow the rhythm "Cha-Cha-Cha" during the dance.
Bachata:
Bachata originated from the Dominican Republic in the Caribbean. Both the music and dance bloomed after a dictatorship of 30 years. The dance is influence by merengue that also originates from the Dominican Republic. The dance has evolved over the years. It's a simple three step dance to four beats of music with knees flexed on every step. For a more romantic style a hip movement is added to the third step.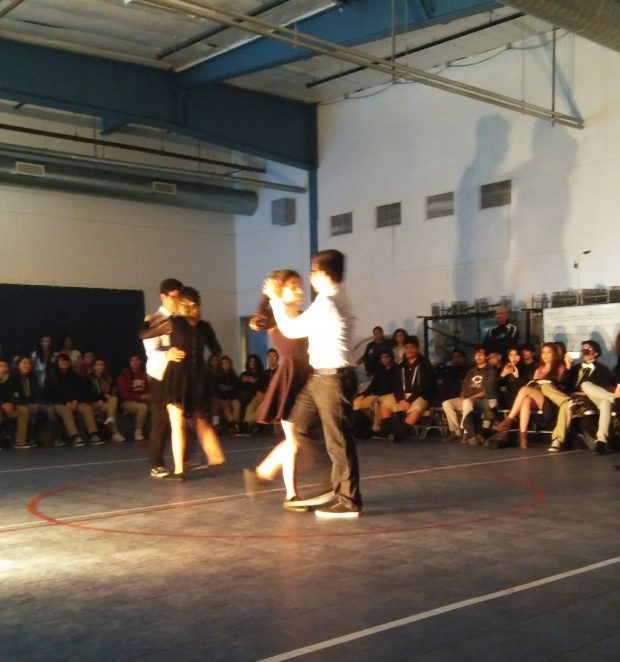 Tango:
Tango is known to come from Buenos Aires,Argentina. It's a partner dance that began in the 1880s. This dance began with only male dancers then moved on to both male and females. It's influenced comes from  African and European culture.

Merengue:
Merengue is the national dance of the dominican republic with two origins to its creation. The first story is about slaves who were chained, which forced them to drag one leg as they worked in the fields to the beat of drums. The second story is about a wounded hero who was celebrated back in his village and out of sympathy everyone danced with a limp dragging one foot.  Merengues dance various from long and short stiff-legged steps.
Salsa: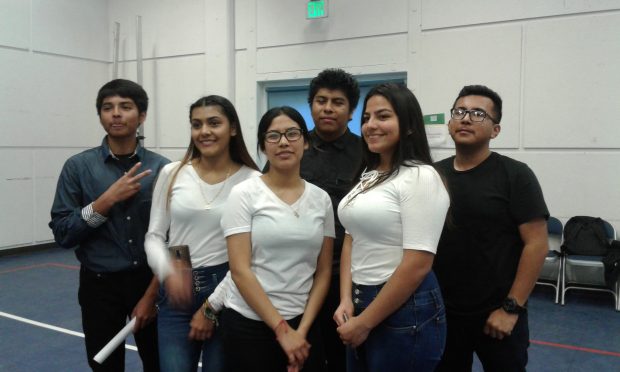 Salsa originated in cuba in the 1920's. It is a mixture of many latin and afro-caribbean dances. Salsa
has a pattern of six steps danced over eight counts of music. In salsa an important feature is the turns, which provide a very extravagant overall look.
These seven dances not only brought out spanish culture but also caused student to break out of there comfort zone and create strong ties with each other. "I became better friends with these weirdos" (Yuliana Lopez).
Leave a Comment