Team USA's All-Time Leading Scorer Won't be Attending Brazil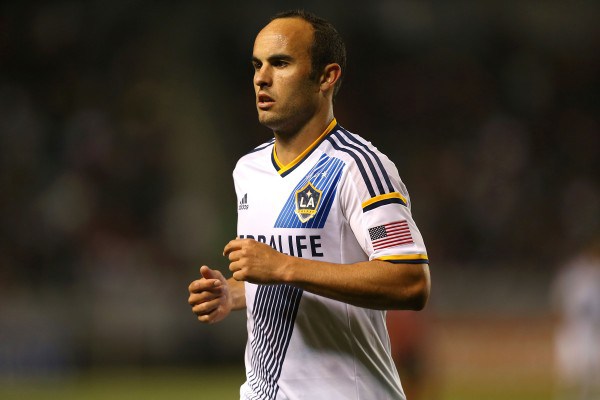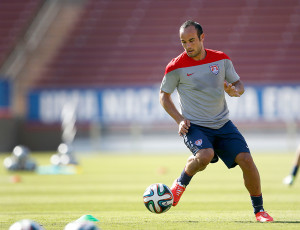 The news recently announced that Star-player Landon Donovan; currently enrolled in LA Galaxy playing as a midfielder, will not be attending the World Cup International team for the United States. Many fans, including Donovan, are shocked from this news. The coaches of this international team claim to have been doing the right thing, by introducing new players to the international team and from leaving out Donovan for space. Rumors go about this relationship between Landon Donovan and his fellow coach that they do not get along. This may be a leading factor towards Donovan being left out of the international team. It has also been said by Matthew Futterman during an interview with news reporter Tanya Rivero, that "Landon is a little older." This is true, following that Donovan is at his early 30's already. Matthew also claims, "his knee is not in great shape right now." Other than the fact that Landon is not in the full potential to play soccer due to his knee problem, Donovan himself would disagree with this.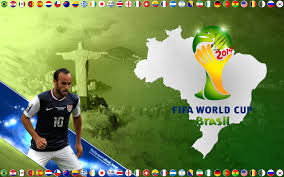 During an interview with news reporters, Landon says, "Based on my performances leading up to camp, based on my preparation for the camp, based on my fitness, based on my workload, based on the way I trained and played in camp, I not only thought I was a part of the 23, I thought I was in contention to be starting," Donovan said. "That's why this has all been pretty disappointing." Donovan claims here to be fit enough to be able to play for the international team, but because of the coaches denial to let him play, Landon says he is now disappointed. Anonymous critics claim that Donovan is "learning his lesson" as he "thinks too much of himself." Based on this, critics can assume that if Landon did not "think too much of himself," he may have had a chance to get on the team. Critics can support this argument, because most of us would think that he would be playing on the team. That would be a no-brainer. However, all the confidence has led us to question if he really does deserve to be in the team, as we can see now that he will not be attending it.
By Jonathan Lemus & Joana Osorio
Leave a Comment